SUMP PUMP INSTALLATION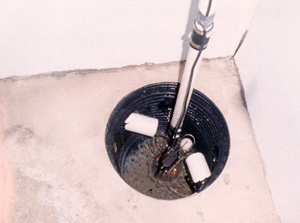 High Quality Sump Pumps Installed
If your property elevations do not allow for a natural gravity flow from your drainage system, you will need a good, reliable sump pump to mechanically remove any water collected.
A good sump pump installation plan will include battery backup sump pumps in case the primary unit fails or in the case of a power outage.
Because there are important considerations in terms of different switch types, available horse power, pumping capacities in terms of gallons-per-hour or gallons-per-minute, warranty coverage and reliability, it is clear that all units are not the same. Your B-Dry® representative can help you choose which options and features are best for your basement conditions.
Types of Units
Sump Pumps are usually sold according to the horsepower of the motor. Units will come in sizes like ¼ hp, ⅓ hp, ½ hp and so on. While the size of the motor counts, a more important factor to sump pumps usefulness, is the Gallons per Hour that it is capable of pumping out. For instance, ½ horsepower units can remove between 3,000 gallons per hour to 7,500 gallons per hour; a great variance. Your local B-Dry® Dealer can help you choose the best sump pump for your situation, and can provide first-rate installation as well.
Battery Backup Sump Pumps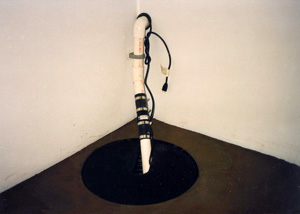 Sump Pump Installation
There is a wide variety of units and systems to deal with power outages. Inverters are one choice. An inverter can power your regular unit by converting automobile size batteries into AC current. Another option is to look at battery backup sump pumps. These units can range in size from 400 gallons per hour to 3,000 gallons per hour. There are charts available to help you figure out how long you can expect your sump pump to run on a full charge. These units come with an automatic battery charger to recharge your batteries after use. A good battery backup sump pump installation can really save you when you lose power.
Generator Installation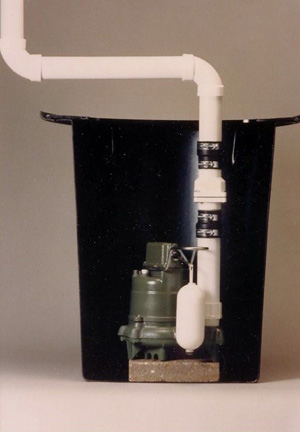 Sump Pump
Gasoline or propane generators are the regularly available choices for commercially available power generators to consumers and are another option to deal with power outages. While diesel powered units are available, they may not be the best choice for homeowners. Gasoline powered units are typically started manually and you have to be there when the power goes out to start it up. A better choice is to get a propane powered generator with automatic start-up. These units will start automatically when needed. There is no need to worry when you're on vacation or away from home. The unit will start by itself. These type units will also start and run automatically to test the unit and charge the battery. Because propane burns more cleanly than gasoline, they also require less maintenance and are more reliable than gasoline fueled models. These units are the ultimate in any back-up sump pump installation you are contemplating.
Your trained local B-Dry® representative can help you choose the proper unit for you particular situation. Click on our free estimates button to find a B-Dry® dealer near you.