Foundation Repair Systems for Cracked or Failing Basement Walls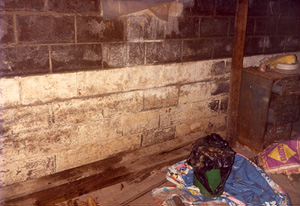 Block Foundations Repair
Bowed Basement Walls are a sign that basement water is building hydrostatic pressure in the soil outside the foundation. As the outside soil pressure exerts force against the foundation walls, horizontal cracks or step cracks start forming in the failing basement walls. Simply trying to seal the walls or cracks with mortar or a waterproofing sealer is only cosmetic. Once cracking begins, a proven Foundation Repair Solution will be necessary to strengthen and support your basement walls to prevent them from further cracking, failure or possible collapse.
Steel I Beams – Wall Braces and other Foundation Repair Systems are offered by your authorized B-Dry® Licensee. Along with the B-Dry® Basement Waterproofing System to help relieve water leakage problems in your foundation and B-Dry® Rigid Sealer to protect your wet basement walls, the foundation repair systems offered by your local B-Dry® Dealer will further protect your foundation by adding additional support and strengthening. Steel I Beams and Wall Brace Systems leverage the strength of your home's upper floor structure combined with solid anchoring in concrete below the basement floor to provide substantial strengthening of your home's foundation.
Getting Started is Simple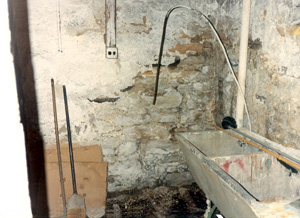 Stone Foundation Repair
Licensed B-Dry® basement contractors are located in offices across the Northeast, Midwest, and South in the U.S. You can follow the below steps to identify which house foundation repair services you need:
Determine the problem using our online Wet Basement Analyzer Tool. It will help you diagnose an issue by following prompts when you click through the choices that best describe the problems you have seen. Possible explanations and remedies for a variety of issues are discussed.
Use our Free Estimate button to find a B-Dry® contractor in your home state, city, or county.
Fill out the form with your contact information and an explanation of the problems you are experiencing.
A licensed B-Dry® contractor will call you to schedule an appointment for an in-home consultation, free estimate and explanation of any services needed for drainage issues, waterproofing and other work that might be needed.
Methods of Foundation Repair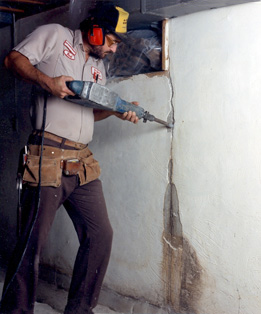 Trained B-Dry® Waterproofing Contractor
B-Dry® Dealers employ a variety of different methods for foundation repair systems. A contractor will perform a thorough inspection of your basement walls, existing drainage systems and any existing sump pumps. Our professionals will examine the problem and offer you some solutions based on any damage that's been observed.
Below are some of the solutions that are available:
B-Dry® Rigid Sealer
Our trained licensee contractors use B-Dry® Rigid Sealer, a proprietary waterproofing polymer that is able to cover basement walls and create a protective barrier from water intrusion. It is also known for its long-lasting durability in bridging cracks and defects in walls. As an integral part of the B-Dry® arsenal in our home foundation repair service, the Rigid Sealer is also beneficial for fixing stone foundations.
Water Drainage
Without a working drainage system, water builds up around your home and will eventually put stress on the structure. Leaks or structural damage won't go away until the underlying problem is fixed.
One of the biggest structural threats with basements is underground water. As the underground movement of water constantly shifts in the soil, it leads to collections of water that builds up around your house, and puts pressure on the basement walls. It can overwhelm poorly functioning drain systems and eventually stress walls to the point of cracking.
Our contractors are experienced with performing services using Rigid Sealer and water drainage systems where they are most needed. The initial cost is miniscule compared to disregarding the problem. Procrastination can lead to structural problems and damage to your walls, carpets, and furniture. Once we install the system, it is covered by a lifetime warranty. Materials and labor are covered as long as your home is still standing.
More Serious Problems – Buckling and Bowing Walls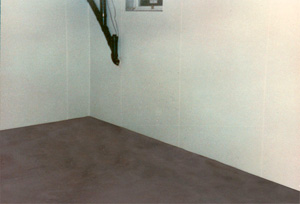 Complete Home Foundation Repair
The action of water and the weight of heavy, wet soil can do more than cause cracks and small puddles. Sometimes the problem isn't discovered until the walls literally start caving in. Buckling and bowing walls are classic signs of a compromised structure. Fixing drainage systems will help relieve the hydrostatic pressure that causes these structural problems. We offer special foundation repair solutions to get your bowing or buckled basement walls back into safe, working order.
Many other contractors might suggest a complete rebuild at a significantly higher cost. Our solutions include structural support and reinforcing methods that can save you thousands of dollars in overall cost. We can install steel I beams and braces as cost effective solutions to remedy failing wall problems. Combined with our sealing and other repair techniques, we can help you solve the foundation leak and other water intrusion problems in your basement.
Schedule a free consultation in your home soon after the first sight of foundation cracks. B-Dry® waterproofing contractor offices are located in many areas of the country making it convenient for a trained contractor to visit and provide an assessment of the issue. The contractor will go over the methods available for basement and foundation repair, the cost, and the terms of the warranty. You will be relieved to learn that your water drainage or foundation repair issues can be solved and, at an affordable price.