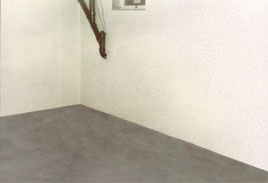 B-Dry Basement Sealer
The Proven B-Dry® Basement Waterproofing System
Invented in 1958, the B-Dry® Basement Waterproofing Systems have been proven to be so effective and so unique in solving basement water leak problems, they were awarded United States Government Patents in 1986. Combining sub-floor pressure relief drainage systems with Rigid Sealer® for wet basement walls, the B-Dry® System has been the proven solution for over 500,000 customers, nationwide, over the past 60 years.
B-Dry® Basement Drainage Technology
The B-Dry® Drainage System allows for much quicker reduction of sub-floor ground water than traditional waterproofing systems, and assures an effective self-flushing action while reducing hydrostatic pressure. Because the larger openings in the B-Dry® Drainage System allow quicker entry of water, they help prevent the sedimentation and clogging that may occur with other systems.
B-Dry® Basement Sealer
Rigid Sealer® provides a dependable, waterproof basement sealer and barrier between your wet basement walls and any wall panels, insulation, and other building materials.
B-Dry® Rigid Sealer panels are formed from a special plastic-polymer. It holds special abilities that enable it to span cracks and other defects in your basement walls.
As a crucial part of our complete process, B-Dry® Rigid Sealer® helps prevent basement leaks in walls, leaks that could potentially cause flooding.
The B-DRY® BASEMENT WATERPROOFING SYSTEM ADDRESSES:
Wet Basement Wall Leaks
Water Leaking At The Floor Wall Joint
Water Leakage Coming Up Through Concrete Floor Joints or Cracks
Wall Leaks in Stone Basements
MORE BASEMENT WATER SOLUTIONS:
Bulging Walls Reinforced
Stair Leakage and Entryway Leakage
Remodeled Basements Waterproofed
Cement Block and Cinder Block Problems
Field Stone Basements Waterproofed
Crawlspace Waterproofing Systems
From Rod Leakage in Concrete Walls
Underground Window Well Leaks
Bowing Walls Reinforced


Check with your local installer for terms and conditions of their warranty.