Covered By The Best Customer Protection Warranty Since 1958.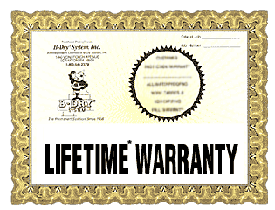 Check with your local installer for terms
and conditions of their warranty.
A "warranty" alone will not dry your basement or keep it from getting wet in the future. What matters the most is the track record and commitment of the company promising to stand behind it. What good is a "warranty" that doesn't really cover anything or a "warranty" from a company that has gone out of business?
Every year since the B-Dry Network of Licensees started, other basement drainage companies have come and gone, leaving homeowners with worthless "guarantees."
There are many companies that claim to be damp basement experts. How many of these experts use a patented basement water removal system that has been time tested for over 50 years? Don't let basement moisture get the best of you. Find a water removal and sealant solution today. B-Dry Licensees' companies are dedicated to making your wet basements a thing of the past. Let us use our patented basement drainage system to make your basement dry and provide you with a little piece of mind.
A B-Dry Licensees' Warranty is a valuable asset to every homeowner because of our commitment to using quality materials, installation techniques and ongoing training. We're proud of the drainage, repair and waterproofing work that we do and back it up with a Lifetime Warranty.
Before accepting a Warranty from
just-any-company, ask yourself this:
"Will that company be around in 10, 20 or 30
years to actually honor it?"